TEMPUR MATTRESSES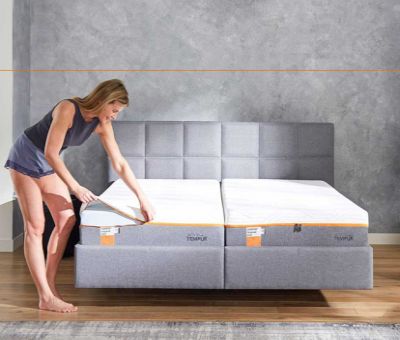 Once you've slept on a Tempur mattress, you realize that there is no comparison. The temperature sensitive TEMPUR material molds to the contours of your body.
It reduces the discomfort caused by pressure points by redistributing the pressure so you can relax in your most comfortable sleeping position.
It is this balance between comfort and exceptional support that gave TEMPUR the number one position in "overall position of customer satisfaction" and "overall quality of sleep" in each of the 12 countries studied.