TEMPUR KISSEN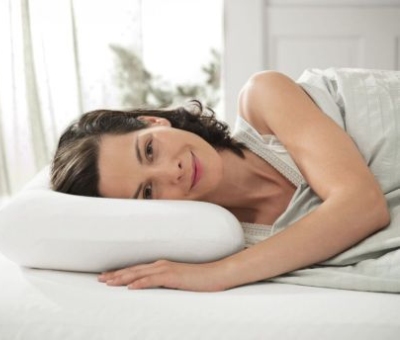 All over the world, TEMPUR pillow users enjoy the best sleep ever thanks to the unique temperature sensitive properties of TEMPUR. The TEMPUR material reacts to your body temperature and molds to the contours of your head and neck.
Nothing is as personal as a pillow. Therefore TEMPUR has a suitable pillow in its range for every type of sleeper. You can test the pillow at home and exchange it free of charge for a different type, just as long until you find the pillow that suits you best! Ask for the TEMPUR pillow test program in the store.
TEMPUR OMBRACIO
The special design of this pillow, with notches on the side, lifts the upper body up a bit to make breathing easier. The shape, the material and the sleeve are designed for better ventilation and comfort.
TEMPUR CLASSIC
The Classic pillow has the form of a conventional pillow but is a supporting pillow. The rounded corners make it ideal for people that sleep on their side.
TEMPUR MILLENNIUM
This pillow is characterized by a forward-sloping edge that supports the neck. The pillow provides neck support and outstanding comfort when you sleep on your back.
TEMPUR COMFORT
This pillow provides excellent comfort, no matter what position you sleep in. The pillow is filled with thousands of TEMPUR mini pads, helps you relax and offers support.
TEMPUR COMFORT CLOUD
The Comfort Cloud Pillow is made of extra soft TEMPUR material and thus feels even softer. The cover of the pillow has the same design as the CLOUD mattress.